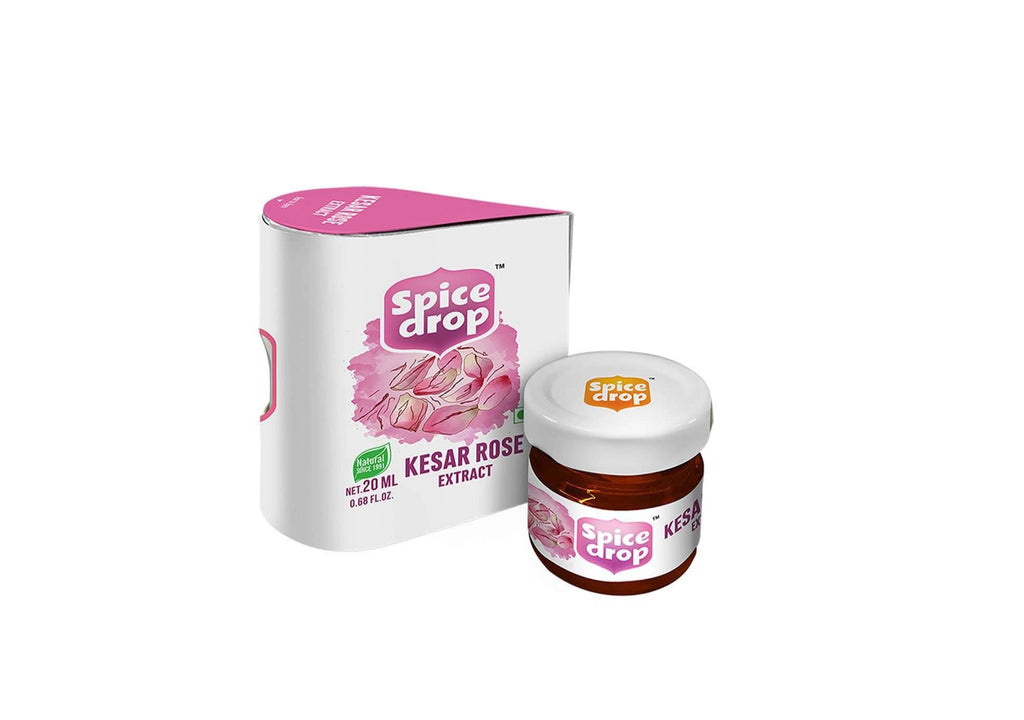 Kesar Rose
In stock | kg
Spice Drop presents the rosy notes of saffron, in a delicious and rich combination of Rose and Kesar, made for those special occasions. 
Just use the spoon measure that comes with the package, add a spoon or two to your prepared dish, and blend the extract in.
Best used at the end of cooking or at your table!
Expiry: 2 years from date of manufacture.
CAN BE USED IN:
#desserts #beverages #baking #cookies
---
---
Recipe
Ingredients
Directions
HYDERABADI COUNTRY PUNCH
Powdered jaggery - 3 cups
Water - 1 ½ cups
Lime juice - 3/4-1 cup
Chilled soda
Boil jaggery with water till completely dissolved. Strain through a thin cloth. 'Cool and add lime juice.
Pour in bottles and store in the fridge.To serve - Pour 3-4 tbsp of the syrup in each glass. Add 2 drops
Hyderabadi Kadak
Spice Drop filled up with chilled soda.
Variation : Use Ginger Spice Drop to replace Hyderabadi Kadak Spice Drop.
---