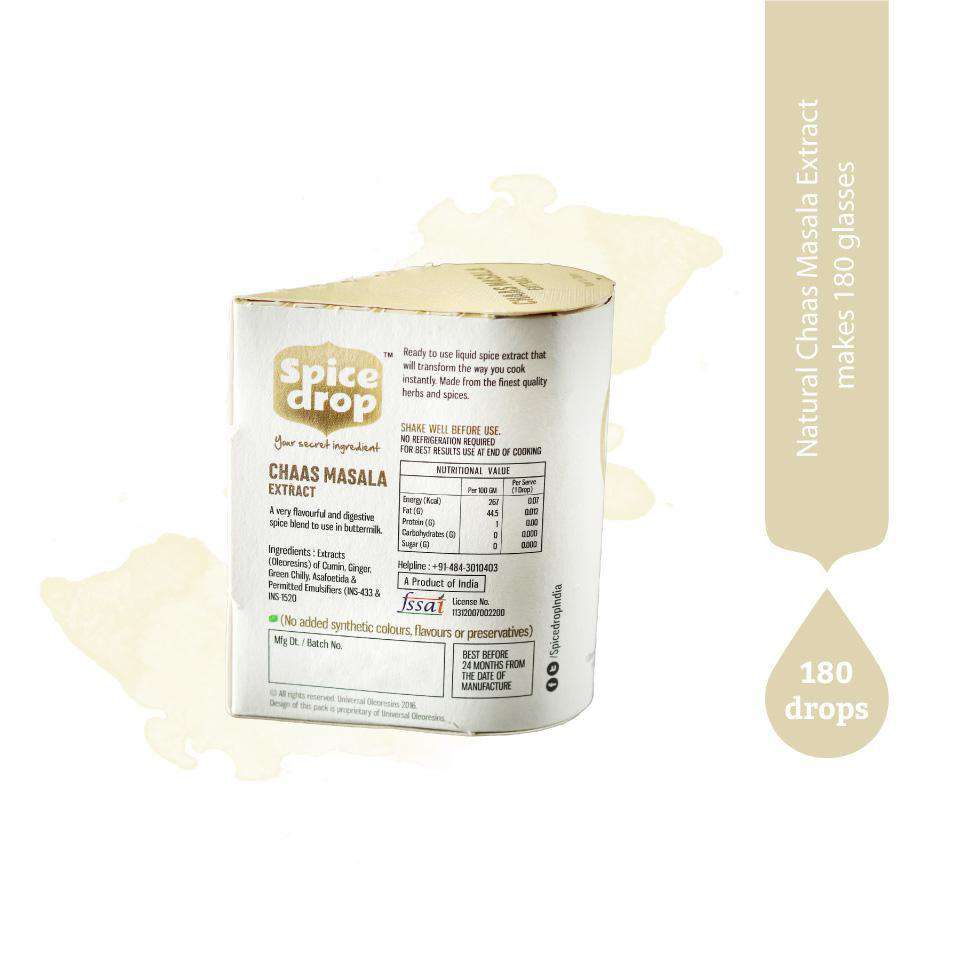 Chaas Masala
In stock | kg
Had a heavy meal and can't really move? Spice Drop's Chaas Masala is here to the rescue. Its traditional and flavourful spice blend will help you digest your hearty meal without any hassle.
Add one or two drops to a glass of Chaas.
Serve it chilled for the best experience.

Best used at the end of cooking or at your table!
Expiry: 2 years from date of manufacture.

CAN BE USED IN:
#chaas #raitas #yoghurt
---
---
Recipe
Ingredients
Directions
HYDERABADI COUNTRY PUNCH
Powdered jaggery - 3 cups
Water - 1 ½ cups
Lime juice - 3/4-1 cup
Chilled soda
Boil jaggery with water till completely dissolved. Strain through a thin cloth. 'Cool and add lime juice.
Pour in bottles and store in the fridge.To serve - Pour 3-4 tbsp of the syrup in each glass. Add 2 drops
Hyderabadi Kadak
Spice Drop filled up with chilled soda.
Variation : Use Ginger Spice Drop to replace Hyderabadi Kadak Spice Drop.
---