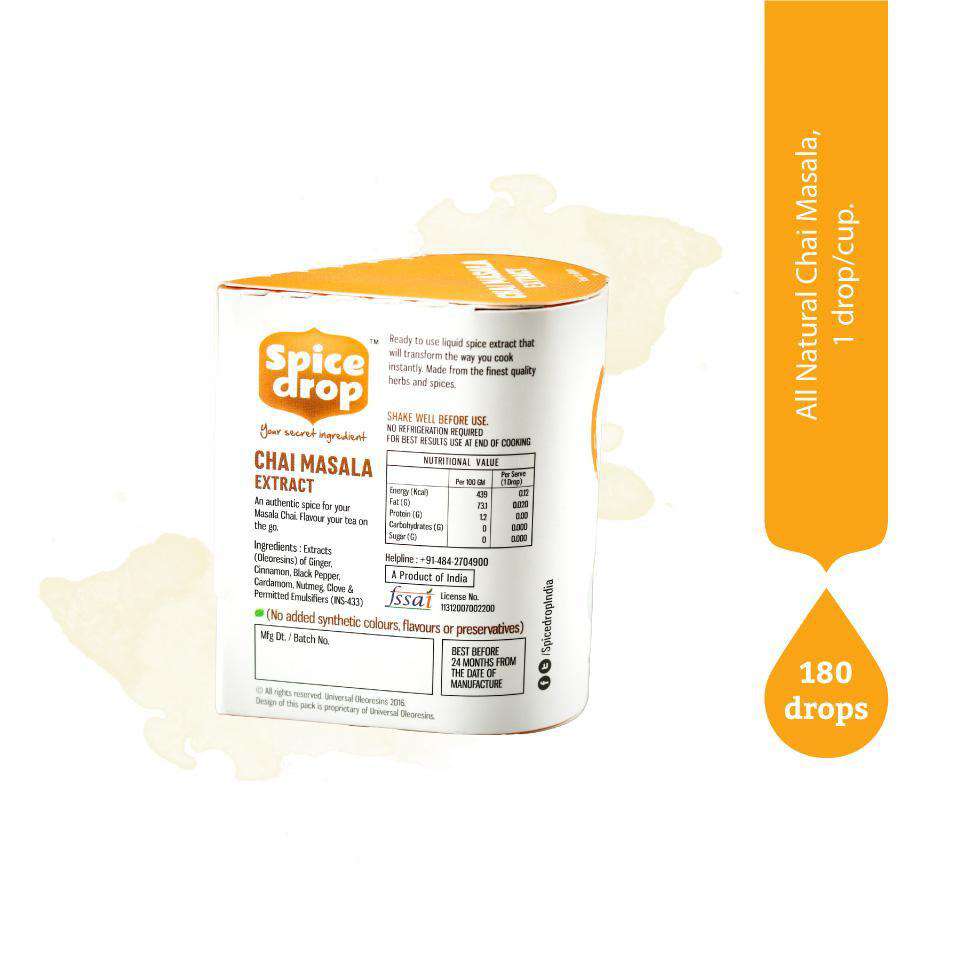 Chai Masala
In stock | kg
Get ready for the magical potion that can souse the aroma and taste of spices to your tea in the snap of a finger.
When you need a hot cup of masala tea the most, you are probably not in the mood to peel, chop, grind and strain all the ingredients for the masala; not to forget the several minutes of waiting for the tea to be infused with the flavour of the spices. 
But with Spice Drop Tea Masala extract you can have it with zero hassle. Use the dropper that comes with the package to put one drop per cup for that perfect masala tea you desire. It's incredibly easy. It's a lot more affordable. And it's delicious. Want anything more? Just find a quiet spot to sip on that hot cuppa.
Best used at the end of cooking or at your table!
Expiry: 2 years from date of manufacture.

CAN BE USED IN:
#tea #hot #chocolate #icecreams #mocktails #cocktails 
---
---
Special Recipe
Ingredients
Directions
COUNTRY PUNCH

Boil jaggery with water till completely dissolved. Strain through a thin cloth. 'Cool and add lime juice.
Pour in bottles and store in the fridge.To serve - Pour 3-4 tbsp of the syrup in each glass. Add 2 drops Chai Masala Spice Drop filled up with chilled soda.
Variation : Use Ginger Spice Drop to replace Chai Masala Spice Drop.

---